Work from Home Diffuser Blend Recipe
I'm lucky enough to work from home two days a week in my very own home office oasis. Trust me, it doesn't take much for any space that is mine (all mine!) to be defined as an oasis with two young girls around. They've already figured out how to get into my make up and jewelry in my closet rendering that space completely compromised!
My office has multiple seating options, a huge monitor for my laptop and most importantly, my entire dŌTERRA Essential Oils collection safely tucked away in a shelf under my
diffuser
.
More About the Oils in this Blend
Wild Orange
Description
Cold pressed from the peel, Wild Orange is one of doTERRA's top selling essential oils due to its energizing aroma and multiple health benefits.* High in monoterpenes, Wild Orange possesses stimulating and purifying qualities, making it ideal to support healthy immune system function.* It can be taken daily to cleanse the body* or used on surfaces as a natural cleaner. Diffusing Wild Orange will energize and uplift the mind and body while purifying the air. Wild Orange enhances any essential oil blend with a fresh, sweet, refreshing aroma.
Uses
Use in an all-purpose spray to cleanse and purify surfaces.
Add a drop to your water every day for a burst of flavor and to promote overall health.*
Diffuse to uplift mood and energy levels and to freshen the air.
For an energizing boost, dispense one to two drops in the palm of your hand along with equal parts Peppermint and Frankincense. Rub palms together and inhale deeply from palms, then rub on the back of neck
Peppermint
Description
The peppermint plant is a hybrid of water mint and spearmint and was first described by Carl Linnaeus in 1753. A high menthol content—like that found in the doTERRA Peppermint essential oil—distinguishes the best quality Peppermint from other products. Frequently used in toothpaste and chewing gum for oral hygiene, Peppermint also helps alleviate occasional stomach upset and promotes healthy respiratory function when taken internally.* Peppermint continues to be one of the best-selling favorites among doTERRA essential oils.
Uses
Use a drop of Peppermint with Lemon in water for a healthy, refreshing mouth rinse.
Take one to two drops in a Veggie Capsule to alleviate occasional stomach upset.*
Add a drop to your favorite smoothie recipe for a refreshing twist.
Place one drop in palm of hand with one drop Wild Orange and one drop Frankincense and inhale for a mid-day pick-me-up.
Clementine
Pungent, refreshing, and sweet, Clementine essential oil supplies a variety of benefits, including its cleansing properties. Clementine's citrus scent can improve and uplift your mood.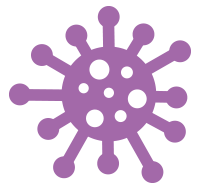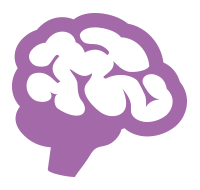 USAGE TIPS:
Add 3–4 drops of Clementine to your surface cleaners to enhance cleaning power and provide a sweet, citrus smell.
Diffuse to encourage a light, pleasant atmosphere.
To help ease occasional heartburn or indigestion, add 1–2 drops of Clementine to juice, tea, or water.* You may also try this for a nice twist in flavor and to reinforce digestive health.*
For a natural cleansing boost (and a fresh, zesty scent!), add a few drops to your facial cleanser or shampoo.
Try including Clementine in one of your favorite recipes for a new taste and to support the digestive and immune systems, as well as a healthy metabolic function.*
What Is Clementine Essential Oil Good For?
Clementine is a natural hybrid of mandarin and sweet orange, and its essential oil is cold pressed from the peel of the fruit. Like other citrus oils, Clementine is rich in the cleansing chemical component Limonene; however, it is sweeter and zestier than most citrus oils.
Clementine may boost the immune system, support metabolic function, and support gastrointestinal health.* It can help relieve occasional heartburn and indigestion.* Clementine essential oil is versatile as it may aid healthy respiratory function as well.*
Aromatic benefits of Clementine include elevation of mood and positive emotions. Citrus oils, including Clementine, can also help you feel more invigorated and less anxious. Not only does diffusing Clementine lift your emotions, it also purifies and cleanses the air. Enhance your general health by adding Clementine to your wellness routine.